….a lovely village that is part of the Municipality of Cesara (VB), Grassona is located in a favorable position on the hills flanking the lake of Orta. Land of ancient origins and deep-rooted traditions has always stood out for its natural and spontaneous hospitality, favored by the sweetness of the climate and the purity of the air, due to the luxuriant vegetation.
The place, which was an integral part of the Bishop,s dominion of the ancient San Giulio and Orta Riviera, still preserves the remains of late-medieval settlements, typical stone portals, rustic houses and balconies of the XVII and XVIII centuries, arched loggias recurring the Spanish style of the Riviera, seventeenth-century mansions and a rustic manor house of late sixteenth century.
Significant the historic center of the village, recently restored to its original state, thanks to an intelligent and targeted rural development plan, funded mostly by the European Community.
To the visitor lover of slow life & slow food, the village of Grassona offers prestigious accommodation facilities, guided tours, playgrounds, equipped sports fields and paths for long walks; always in complete immersion in pristine forests with splendid views of the surrounding mountains and the emerald mirror of the lake of Orta.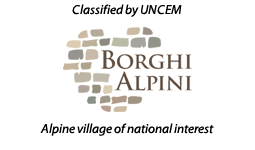 Casa nel Borgo is located in Grassona, on the heights of lake Orta, at 90 kilometers from Milan and 60 kilometers from the Malpensa intercontinental airport.
RENTAL PROPERTY FOR TOURIST USE
Via Pasqué, 5
28891 Grassona di Cesara (VB)
(Orta Lake – ITALY)
+39 328 3513484
+39 348 6934296
e-mail info@casanelborgo.eu